display hub
All displays at a glance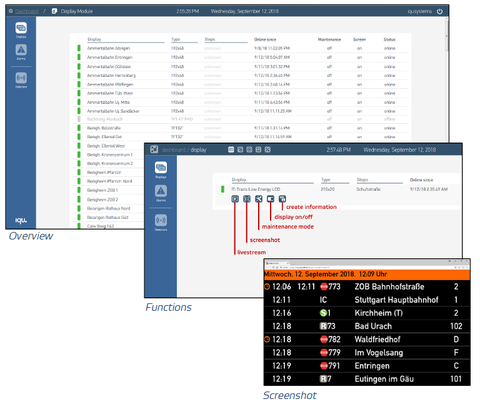 Often, a dispatcher needs to get an overview of the status of all passenger information displays. This so-called technical view of the system is managed by the display hub. It offers the following features:
Status updates of all displays

Tabular and simple visualization of all error messages

Retrieving the display content via livestream and screenshot
Like any of the other central modules, the display hub is browser-based and can be operated from anywhere. The surfaces are designed to be consistent, intuitive to use and extremely responsive to the inputs.